WHOLESALERS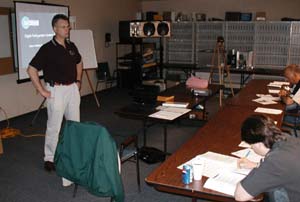 Digi-Cool works with our wholesale and distribution partners to build successful, continuing business relationships. We continually seek new ways to help you succeed with our products. From product display, training sales staff, handling warranty and sales support materials, we aim to meet your needs. We listen to our sales people carefully, because they are the ones who know the customers best.
We are also proud to engage our end users directly in building relationships. This allows us to help our wholesalers create excitement about our products, gather valuable feedback from customers, and direct new customers to our wholesalers in the area.
Combining customer-oriented products and distribution-oriented thinking, we would be glad to welcome your wholesale store to the Digi-Cool network.
CURRENT WHOLESALERS & REPRESENTATIVES
US: National and East
Shook Manufactured Products
Master Distributor throughout the East and Mid-West
Sales representatives through most states
P.O. Box 15058
Akron, OH 44314
1 800-354-9792 www.shookmfg.com
www.TruTechTools.com
PO Box 19013, Akron, OH 44319
1 888-224-3437   info@trutechtools.com
RD Holder HVAC
Goodyear, AZ
www.shop.rdholder.com
Johnstone Supply
1401 West 94th Street; Bloomington, MN 55431
Ph: 952-853-9898 or 1800-383-0612
Johnstone Supply
1261 97th Avenue NE; Blaine MN 55434
Ph: 763-746-3550 or  877-3910-HEAT(4328)
Johnstone Supply
2550 Wabash Ave; St. Paul, MN 55114
Ph:  651-641-0602 or 1800-383-0612
www.HVACR-Tools.com
200 Grove Road. Suite F
Paulsboro, NJ 08066  sales@HVACR-Tools.com
Heating & Cooling Supply Co.Inc – 4 locations in Iowa
Waterloo Ph: 319-233-5206
Cedar Rapids Ph:  319-298-1078
Des Moines Ph:  515-261-0765
Davenport Ph:  563-391-4460
Canada:
Canada: West
Pacific Clean Air Co. Ltd
175 – 4631 Shell Road
Richmond, BC V6X 3M4
Ph: 604-270-7173  www.pacificcleanair.com
B.A. Robinson Co. Ltd
Locations from BC to NW Ontario
www.barobinson.com
South America:
AireControl SRL     Contact:  Ing. Pablo Bordogna
Humahuaca 3870 7* Piso "B" – Ciudad Autonoma de Buenos Aires
Ph:  +54 11 5258-6548  Fx: +54 11 4864-8086
Mob:  +54 911 4087-8434     Email:  info@airecontrol.com.ar
Southern Europe:
Ekinoks Teknik Ltd. Sti.  Contact:  Erdal Yazgac
Libadiye Cad., Soyak Goztepe Sitesi 44/795
81190 Uskudar – Istanbul, Turkey
Ph:  +90 216 324-4820  Fx: +90 216 742-4987
Email:  eyazgac@superonline.com
Order with your credit card for quickest delivery on single units.
Contact us for additional refrigerant profiles, multiple units or special pricing in Canada and some states.
Having trouble? Call us toll-free at 1-866-511-COOL (2665) and let us know.
Shipped from Cobble Hill, BC, Canada
Shipping charges and applicable taxes apply.
The product can be imported into the US duty-free.