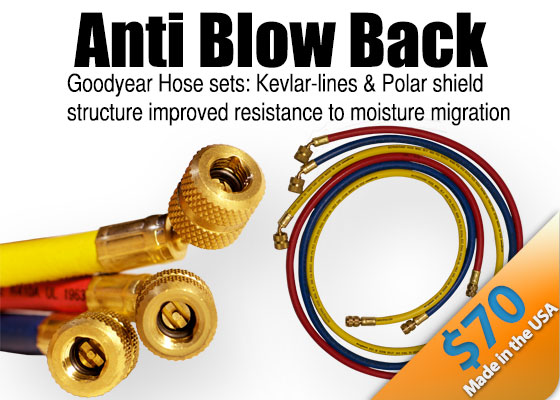 Anti Blow Back.
5′ long. 1/4″ SAE (7/16″-20) Fittings
double barriers protection for all CFC, HCFC and HFC refrigerants
Kevlar-lines & Polar shield structure improved resistance to moisture migration
5 to 1 Safety Factor–800 psi working pressure, 4000psi minimum burst pressure
Meets SAE, UL1963 & SAE J2196 requirements
Made in the USA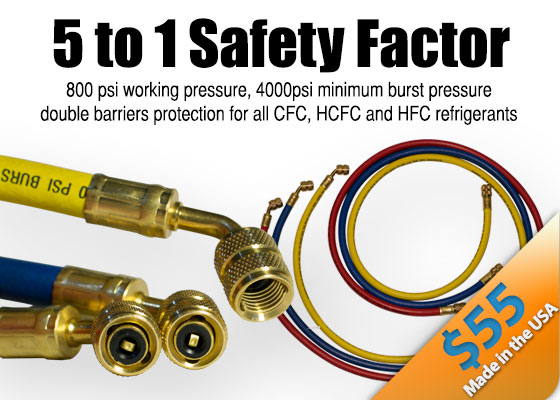 Standard Connections.
5′ long. 1/4″ SAE (7/16″-20) Fittings
double barriers protection for all CFC, HCFC and HFC refrigerants
Kevlar-lines & Polar shield structure improved resistance to moisture migration
5 to 1 Safety Factor–800 psi working pressure, 4000psi minimum burst pressure
Meets SAE, UL1963 & SAE J2196 requirements
Made in the USA